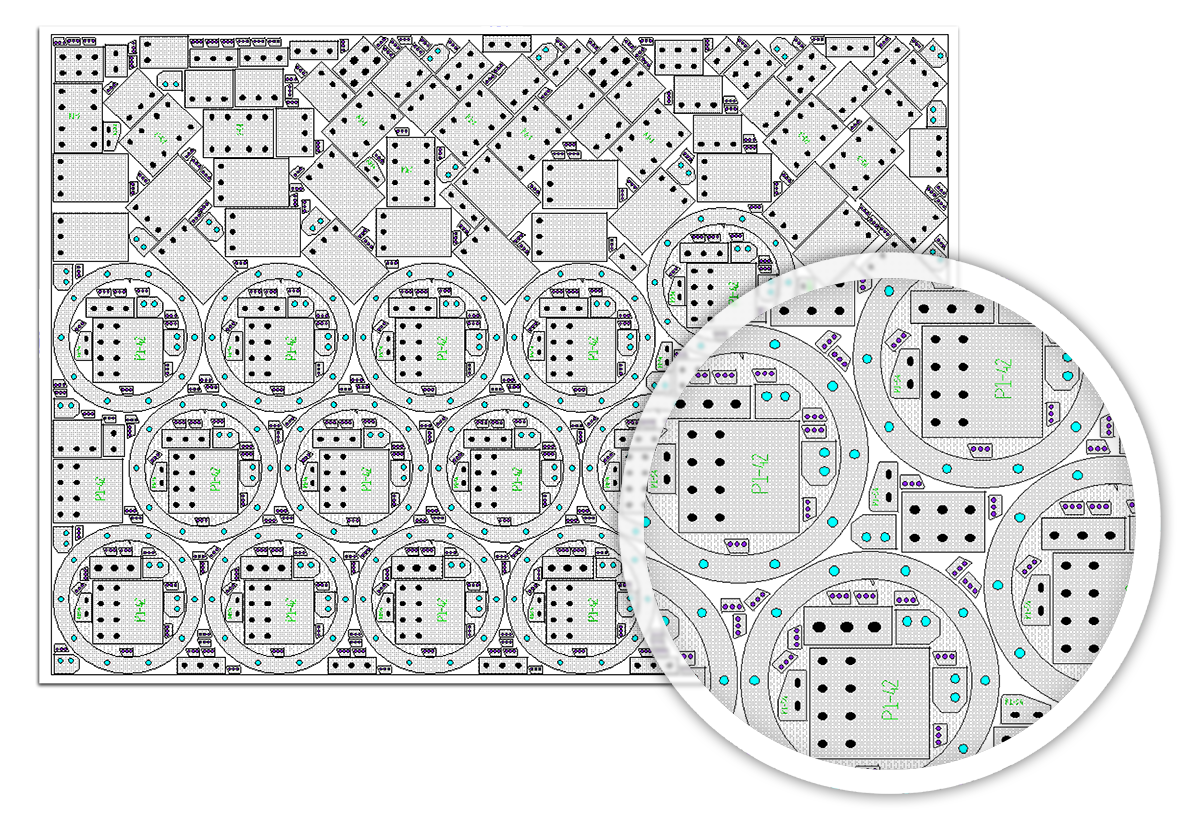 Get the most out of your material with our advanced nesting features such as: true-shape plate nesting, part-in-part, and the built-in optimizer
Choose which portion of the plate to save as a remnant by adding a custom crop cut
If a completed nest contains a remnant, it will be automatically added to steel solutions and available for nesting
The new Inventory Forecasting feature predicts costs and material that will be required to complete a job. Also, compare results between block and true shape nesting.
In-depth list of nesting settings gives you ultimate control on how your parts are nested including part spacing, kerfing, collision detection, cut order, part mirroring, nesting sequence, and much more
Nest status is automatically fed back to steel solutions from the machine so production can easily be tracked from the shop or the office.